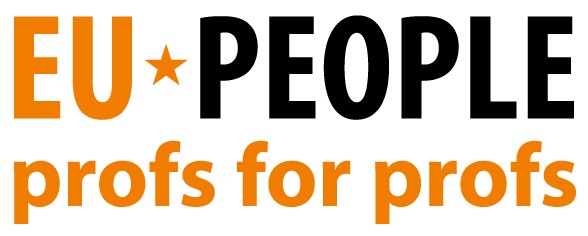 Unloader specialist - Oirschot
| | |
| --- | --- |
| Data wygaśnięcia: | 2019-09-05 |
| Liczba wakatów: | 5 |
| Regiony: | Holandia Oirschot |
EU-People is looking for reliable unloader specialists for a brand-new poastal facility in Oirschot. This building is, in fact, a hyper-modern, automated sorting factory. The packages are unloaded by people onto a conveyor belt, after which the package is sorted fully automatically and ends up at the next poastal truck. Here, the packages are loaded by people and sent off to their next destination. On average each package spends only 2,5 minutes inside the building. Go have a look behind the scenes!
Housing & transport available
As an (un)loader specialist you will be responsible for unloading or offloading poastal vans and trucks. Each package is handled individually, which makes the job sometimes heavy. To make the work easier, you will use a conveyor belt (Caljan) which extends into the truck or van.
When unloading you will put a scannable lable on each package and place it on the Caljan. When loading you will receive packages from the Caljan and stack them into a van or trailer for transport. Experience in Tetris is a plus! :) This is our only job offer for people that don't speak English very well. A good mentality is much more important, because the job can be physically heavy. As a reward for your hard work, you will receive a good salary and have access to an employees benefit program. The benefit program gives you special discounts on shopping, theme parks, wellness treatments, vacations, and more. Salary is expecially interesting for younger people, because everybody from 18-21 years receives the same salary as their 22 year old colleagues. Even 22 and up will appreciate the salary; especially when working in the evening, at night, or during weekends. which gives you a fat bonus (up to 50% on hourly wage).
Although the work is heavy, this job will allow you to make a lot of money in less time. We support this mindset by our housing discount: the more you work, the higher your discount on housing fees.
Requirements:
Positive working attitude and internal motivation
Experience with (un)loading containers is a plus
Basic or better English communication
Experience in heavier work is a must
Gross salary per hour:
    Standard hour:                    €10,13
    Holiday money:                   €  0,81
    Vacation day allowance:    €  1,08   + 
    Total standard:                    €12,02
30% bonus after 20:00 (€13,16 per hour)
45% bonus at night until 6:00 (€14,68 per hour)
50% bonus all hours during weekends (€15,20 per hour)
Extra benefits:
Employee benefit program (discounts on shopping, theme parks, wellness treatments, etc.)
Housing discount: the more you work, the higher your discount on housing fees
Weekly salary payments to your bank account
Comfortable and cheap accommodation (no bunkbeds!)
Travel expenses refund
Full coverage health insurance - no own risk
€200 yearly for emergency dental help
Retirement build-up through EU-People/STIPP
Long-term job offer
Personal contact with our Field managers
Brand new warehouse with modern facilities
Free coffee/tea (coffee beans grained and brewed on the spot)
Smoking area inside the warehouse